Constituent meetings on the formation of the Public Council under the Ministry of Energy of Ukraine were held.

32 representatives of energy-related public organizations were elected to the Public Council, including the representative of the Center for Energy Security of Ukraine - Andrii Tsybulko.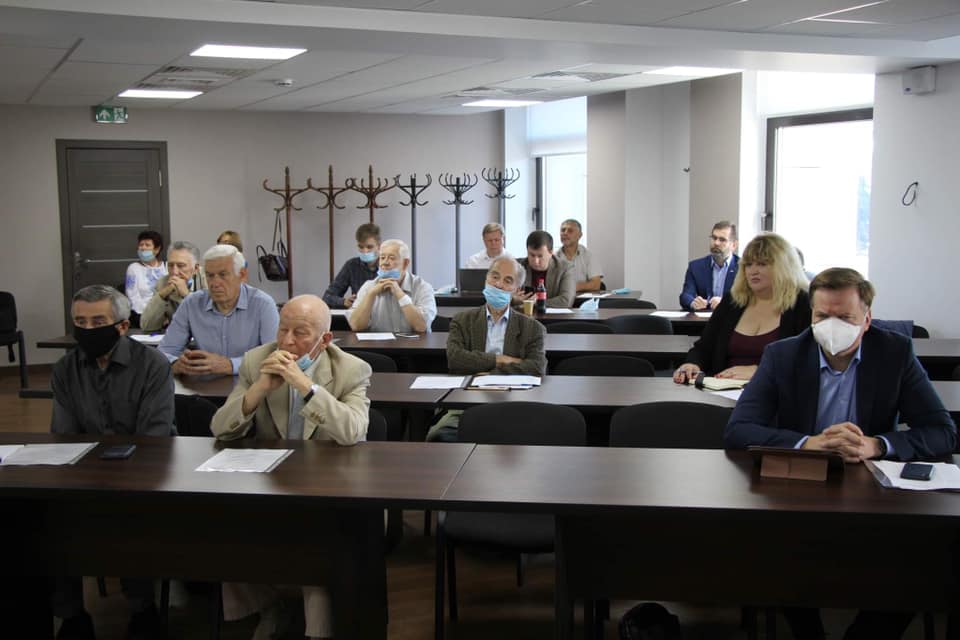 The Hero of Ukraine, the head of the Public Union "Association "Hydropower of Ukraine" Semen Potashnyk was elected as the Chairman of the Public Council based on the results of open voting.

The meeting was opened by acting State Secretary of the Ministry of Energy Svitlana Perzhynska. Addressing the representatives of the public, Acting of the State Secretary emphasized that the Ministry is counting on close cooperation with the Public Council with the aim of establishing a dialogue with specialized expert institutes of civil society, using the accumulated professional experience in the directions of the formation and implementation of state policy in the field of the fuel and energy complex.
"The professional staff of the Public Council, highly professional, responsible people, determined to work in a constructive team, among whom will be representatives from every sphere of the fuel and energy complex, trade unions, lawyers, scientists, ecologists, employers' organizations, experts and other institutions of civil society, will allow considering problematic issues of state-level PEK and to form a consolidated public opinion," Svitlana Perzhynska said.

Also acting of the State Secretary noted the effective organization of preparations for the Constituent Assembly by the Initiative Group and thanked the participants of the assembly for their activity and desire to work for the development of the energy industry.

The meeting elected the first deputy chairman of the Civic Council - Anatoliy Arefiyovych Tatarynov, the head of the All-Ukrainian Association of Employers' Organizations "Federation of Employers of PEC of Ukraine", and the secretary of the Civic Council - Yatskevich Stanislav Volodymyrovych, a representative of the NGO "Council of Veterans of Energy Industry".

The newly elected head of the Public Council Semen Potashnyk thanked the previous members of the Public Council under the Ministry of Energy and Coal for their fruitful work. Some members of the public were included in the new composition of the Public Council under the Ministry of Energy. He assured that the Public Council will assist the Ministry in fulfilling the tasks set by the Government.

Anatolii Tatarinov outlined the areas of activity of the Public Council and informed that after approval by the order of the Ministry of Energy of the composition of the Public Council and the Regulations on the Public Council, at the next meeting of the Public Council, sections will be formed in the areas of the energy industry.

Composition of the Public Council