In Ukraine, in Mykhailivka-Rubezhivka (Irpin), a house is being built for the first time using 3D printing technology in construction. The project is implemented thanks to the "Embrace of the Nation" Charitable Foundation, the "3D Technology UTU" company, the Irpin City Council and more than 30 other partners who undertook not only the reconstruction of housing, but also the connection of communications, home repair and improvement.
An important advantage of 3D construction is speed of construction. Thanks to a powerful 3D printer, specialists built the frame of a house with an area of 130 m². 58 motorcycle hours were spent on this! The construction process is unique. The main material is a special concrete mixture developed by Henkel (Ceresit). The frame was additionally reinforced and insulated. Thanks to powerful equipment, you can create houses of any shape.
The house also has a dual-purpose room with increased defense, which is now very appropriate for Ukrainians due to constant missile attacks from russia.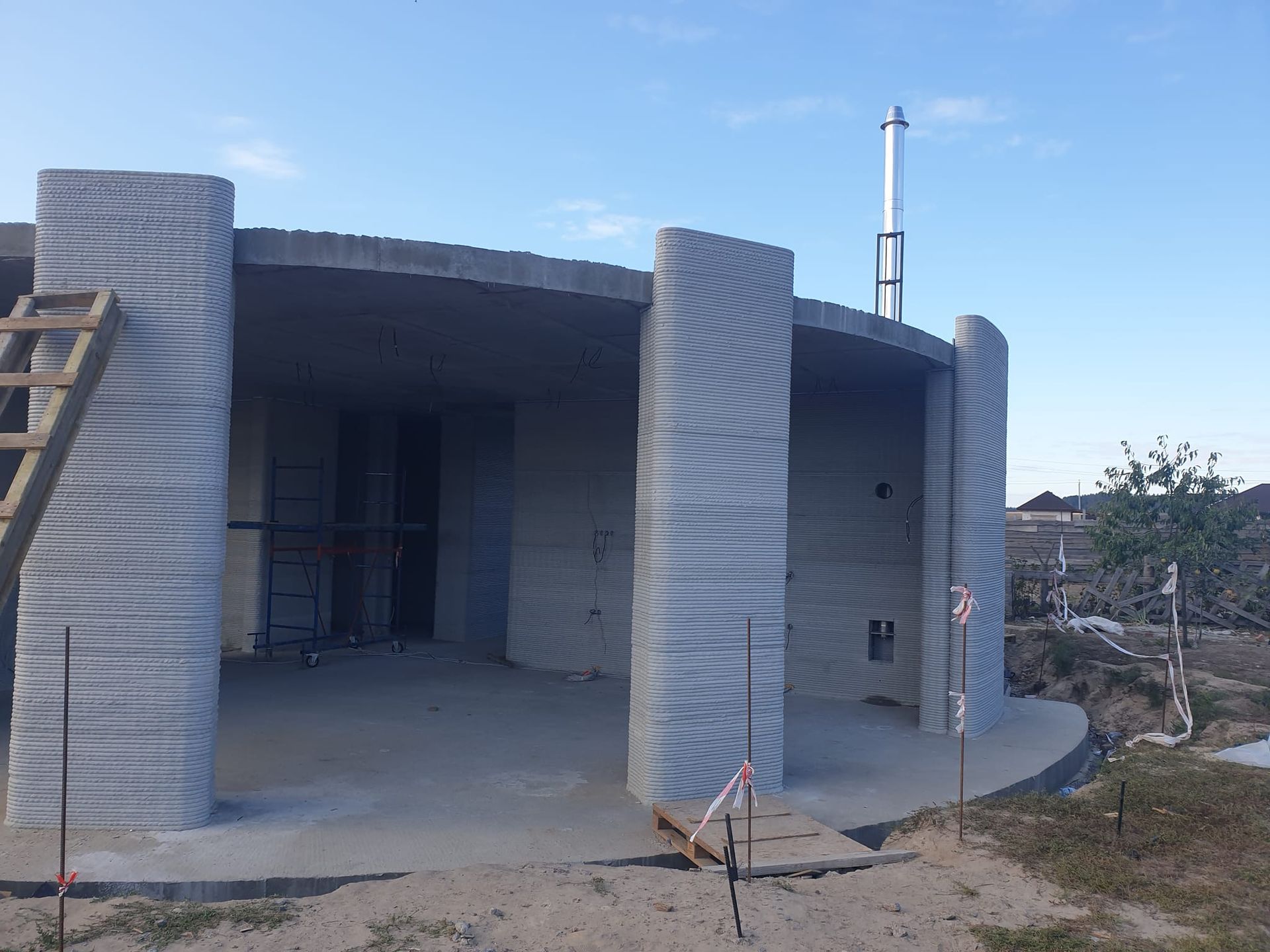 The team of Center for Energy of Ukraine visited the construction site and shares its impressions. The house is quite technological, all communications are hidden in the walls, but if necessary, everything can be changed without disturbing the integrity of the walls. The house is very spacious and bright thanks to the large windows. Electric heating is planned, and for greater comfort, a modern wood-burning fireplace is installed. The design of the walls is a little unusual - there will be no traditional plaster inside, only wall treatment with special mixtures that repel moisture.
This will be the house of the future.