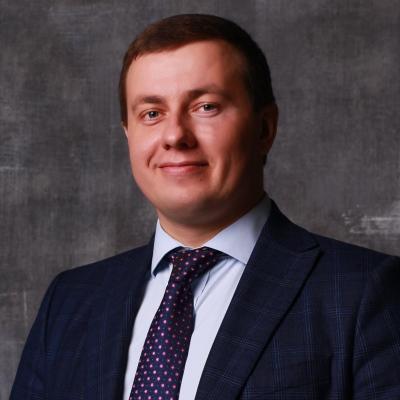 Andrii Tsybulko
Founder and Chairman of Board
From 2006 to 2012, he worked in the field of marketing research and industrial consulting in the markets of energy-efficient technologies and materials. Engaged in attracting private investments for the modernization of central heating systems and water canals.

From 2013 to 2015, in the civil service at the National Commission, which carries out state regulation in the field of communal services and State Energy Efficiency. Since June 2015, adviser to the Chairman of the State Agency for Energy Efficiency and Energy Saving of Ukraine.

From 2016 to 2018, he worked as an adviser to the Vice Prime Minister of Ukraine in the Secretariat of the Cabinet of Ministers.

From 2010 to 2020, Chairman of the Board of the NGO "Association of Energy Auditors of Ukraine", from 2021 - Chairman of the Supervisory Board.

Took part in the development of laws on energy efficiency in buildings and the ESCO mechanism in the budgetary sphere, the creation of the CO2 fund for state support of energy-efficient projects at enterprises and the development of electric private and public transport.